Greetings to the Hayward Community of Students, Parents, and Staff,
Once again, HFA would like to shout out our 2023 Scholarship Recipients, Matthew Avila and Alessandra Carrera!
We are excited to continue to offer an opportunity for college bound seniors who are planning on pursuing a degree in the arts. We have allocated monies to fund eight $500 scholarships to be awarded this year to graduating seniors. Our intentions are to award one $500 award to a visual art student and one $500 award to a performing arts student graduating from each of the 4 high schools in Hayward.
In order to apply for this award, students must fill out an application form, and include an acceptance letter or letter of intent. Interested students must also include a work sample and a short description of how this scholarship would help you to pursue your goals as a college student who plans to major in the arts.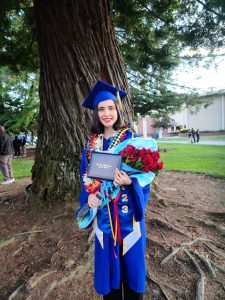 Testimonial from a 2023 Scholarship Recipient
I feel very honored to be one of the first winners of the HFA Scholarship. I was very grateful to be recognized for my involvement in the performing arts. Both singing and acting are huge passions of mine and being rewarded for what I love was truly a privilege. I hope this scholarship continues to award and support students who are part of VAPA. – Alessandra Carrera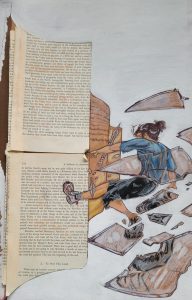 Awarded Work – Matthew Avila
Below you will find a link to the form:
HFA Scholarship Application Form
Applications are due TBA.
HFA is a local non-profit 501c3 organization founded in 2019 focused on supporting the arts in Hayward Unified. Our new scholarship program is intended to support college bound seniors who are planning to pursue a degree in the arts to fulfill their goals. Please share with all interested HUSD students and families.
This scholarship is made possible through The Hayward Foundation for the Arts Board of Directors.